So here are the models I have accumulated since 1997. There are more hidden models on the top shelves and tucked behind some others, But you get the idea. THEN, most of the stuff on the right and on the floor is new, from last YEAR! There are also loose sets of etched brass etc around. I also got rid of about 15 kits, sold it to a buddy of mine for $100, etched brass and all! He made out like a champ.
Oh yeah, and there is another shelf system full of mini kits (Flames of War, Games Work Shop Products, Perry, Bolt Action etc....It NEVER ends.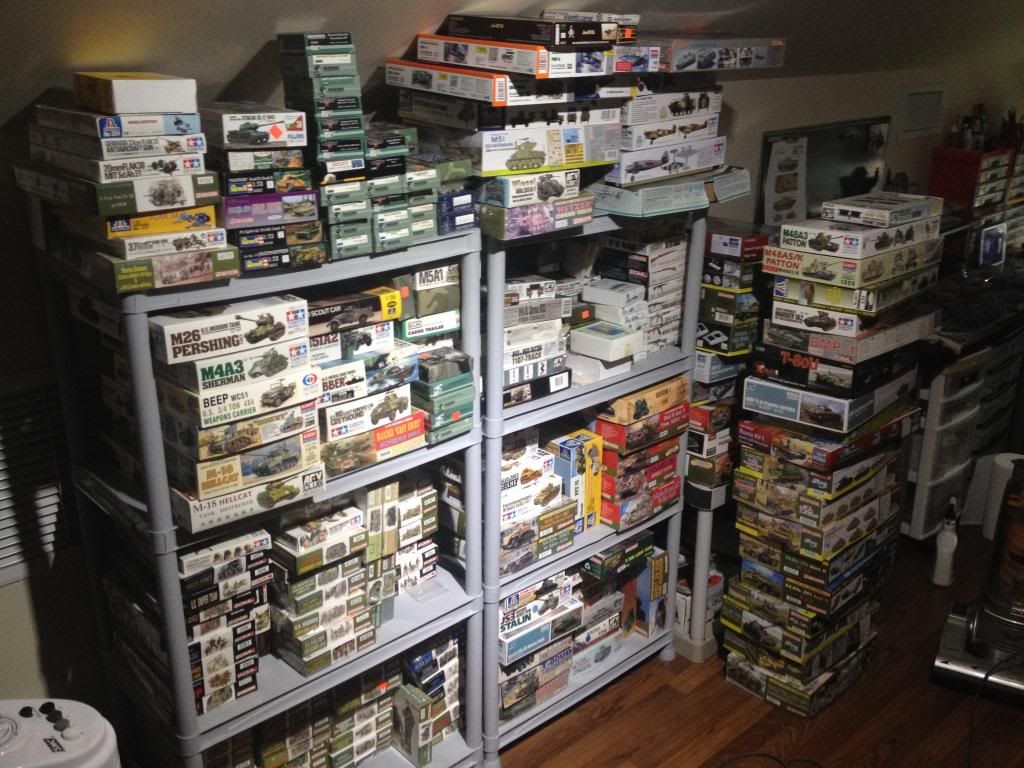 This here is where I build (on the left) and paint (on the right). TONS of paints and weathering products. All my Tamiya paints are in a draw for better storage.