So a bit over a year ago, I bought into a Kick Starter program from Alien Dungeon that sounded great, "All Quiet on the Martian Front". It is a table top game that uses 18mm scale models to depict a Martian invasion during the early 1900's right before what we would have known as WW1. The original invasion was in 1897 and the people of earth won, but the aliens from Mars returned.
The models seem nice, I have seen better, but they are NOT bad at all. They go together very easily and you have a number of ways you can make the tanks and alien pods.
I bought the package that was around $130, so I got a number of cool items, here is some of them: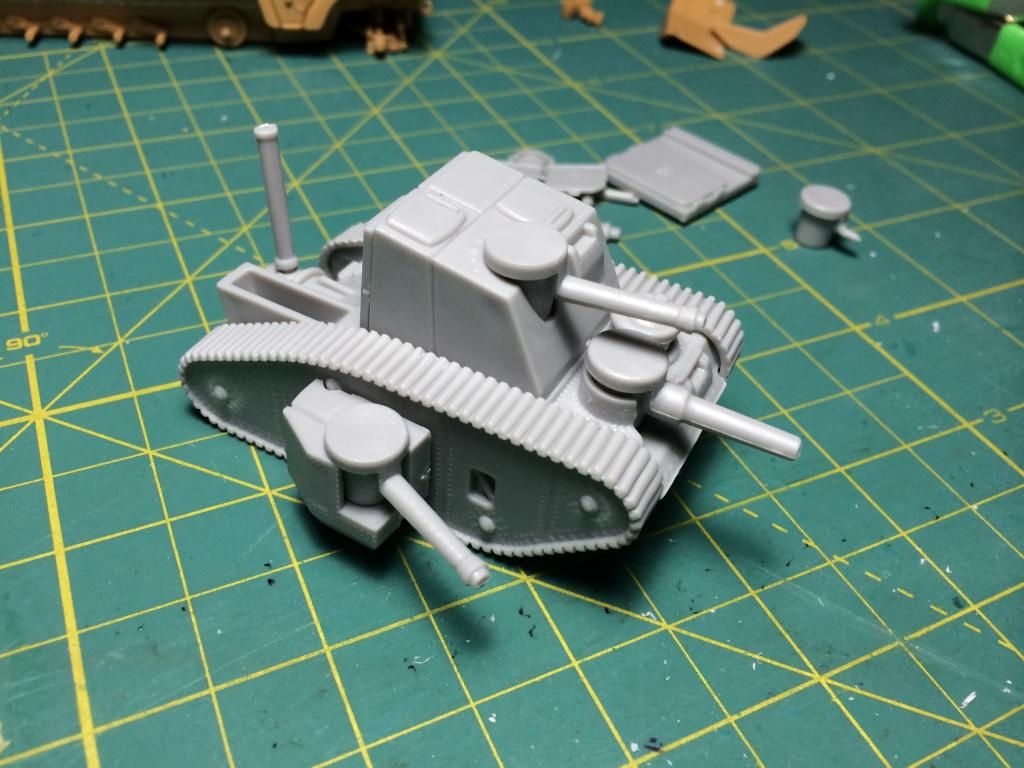 Here is yet another variant of the Steam tank. The Mark III has more weapons and is taller and cost a few more points to field.
Here you see some of the US Army troops. These are white metal, not quality either, but heavy on the flash, will require cleaning up.
https://www.kickstarter.com/projects/1117201778/all-quiet-on-the-martian-front-miniature-tanks-vs
http://www.architectsofwar.com/