In honor of the passing of Bill Guarnere (90) of Band of Brothers fame, I am posting my first 4 Bold Action figures of the US Airborne during the Normandy invasion. I am going to be making a full 500 point US Airborne unit and 1 500 point German SS unit. Here are the first test models.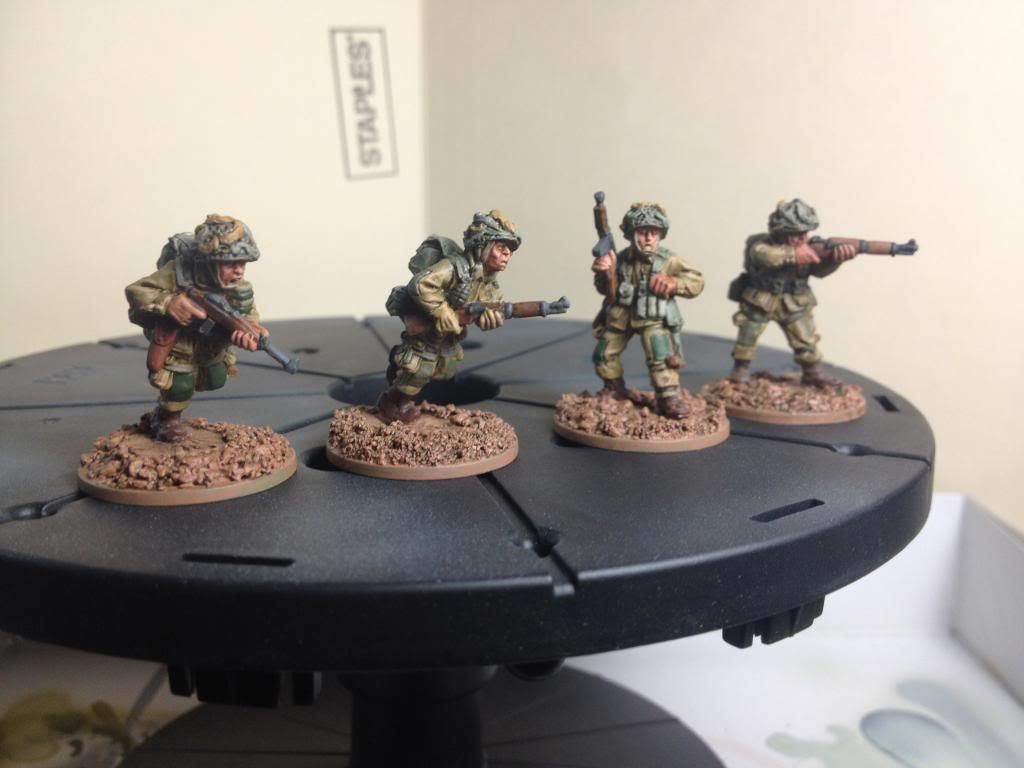 Figures done, but I need to add some flock etc to the bases. That will be the last thing to do, but will be done at the end so all figures are completed at same time.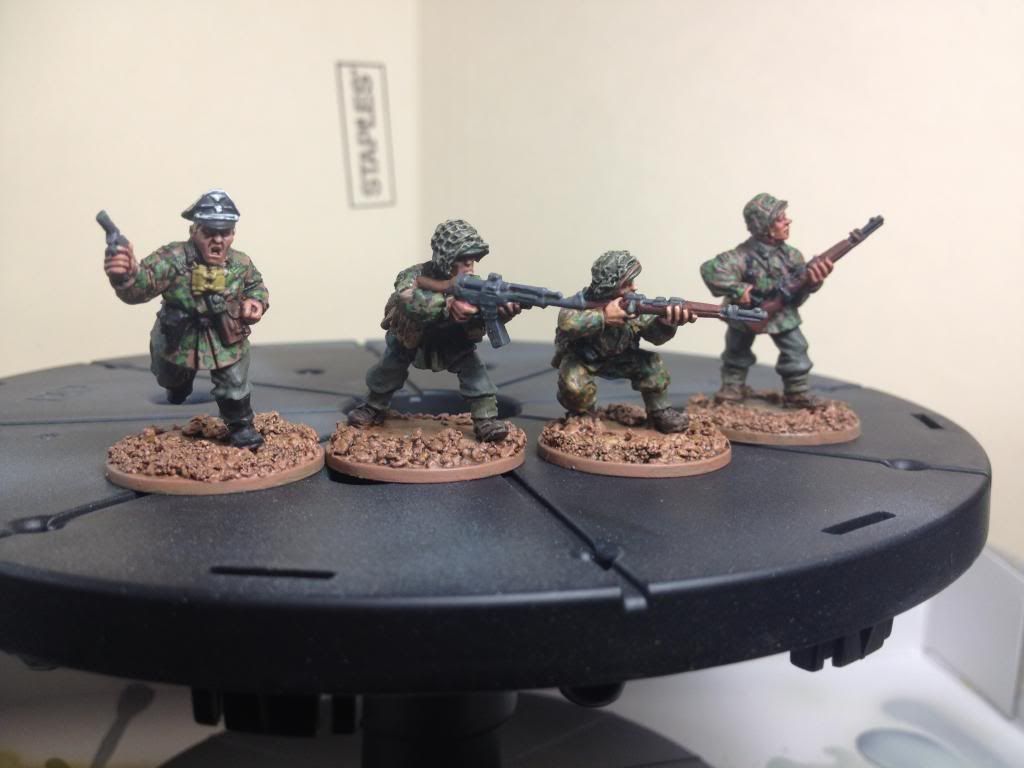 The German side is an SS unit, not sure which one yet. But as hard as all the camo is, it looks fantastic when done. I plan on a range of German camo; Dot44, fall and spring patterns, etc.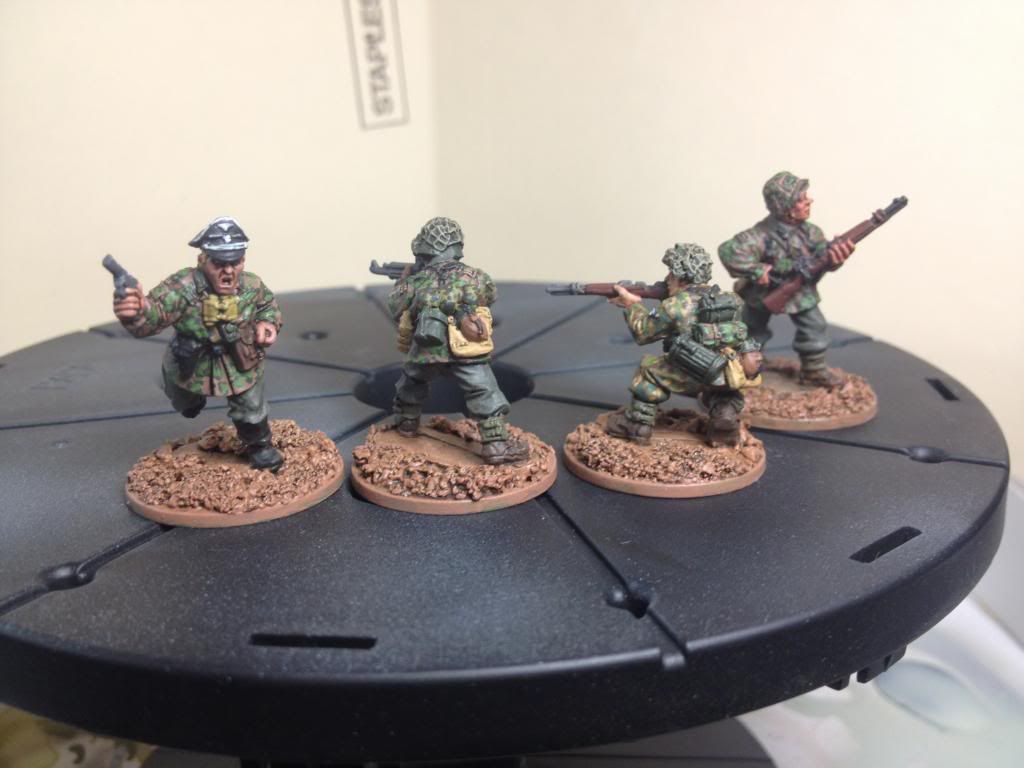 Rear gear shot.