Ok, so after stressing the masking process, I finally go to doing it. It was slow and a bit frustrating, but it was needed. Came out pretty good. So after that was completed, I started on the upper colors.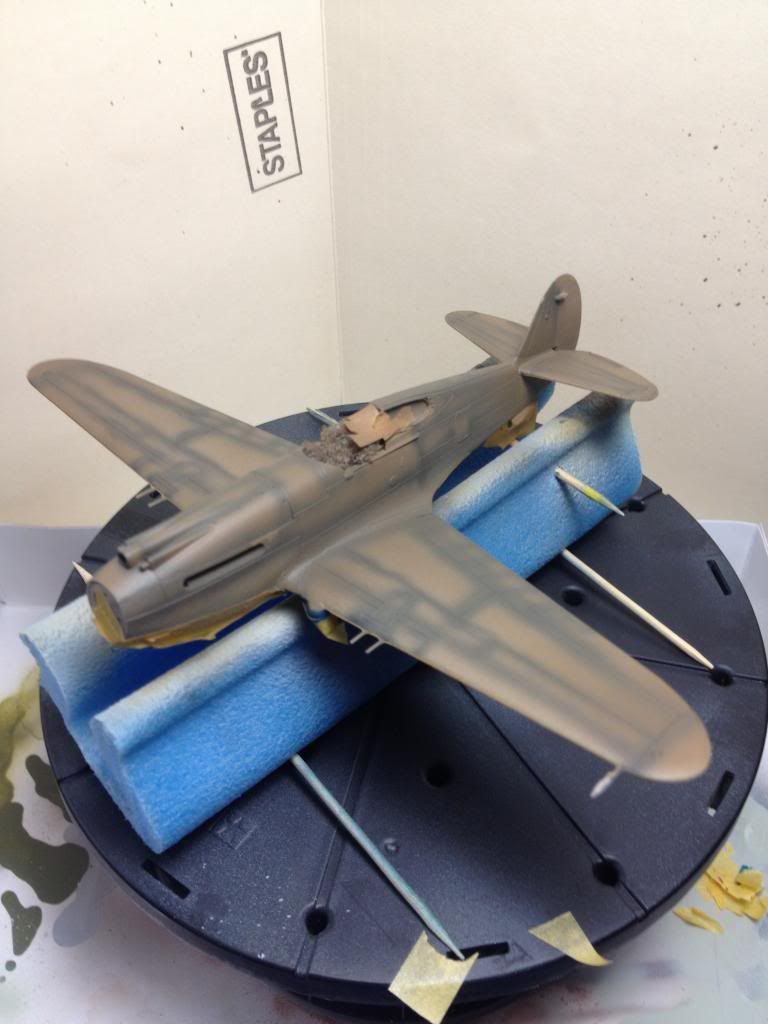 I sprayed a dark earth color first. I continued to spray more light layers on the model beyond what yo see above.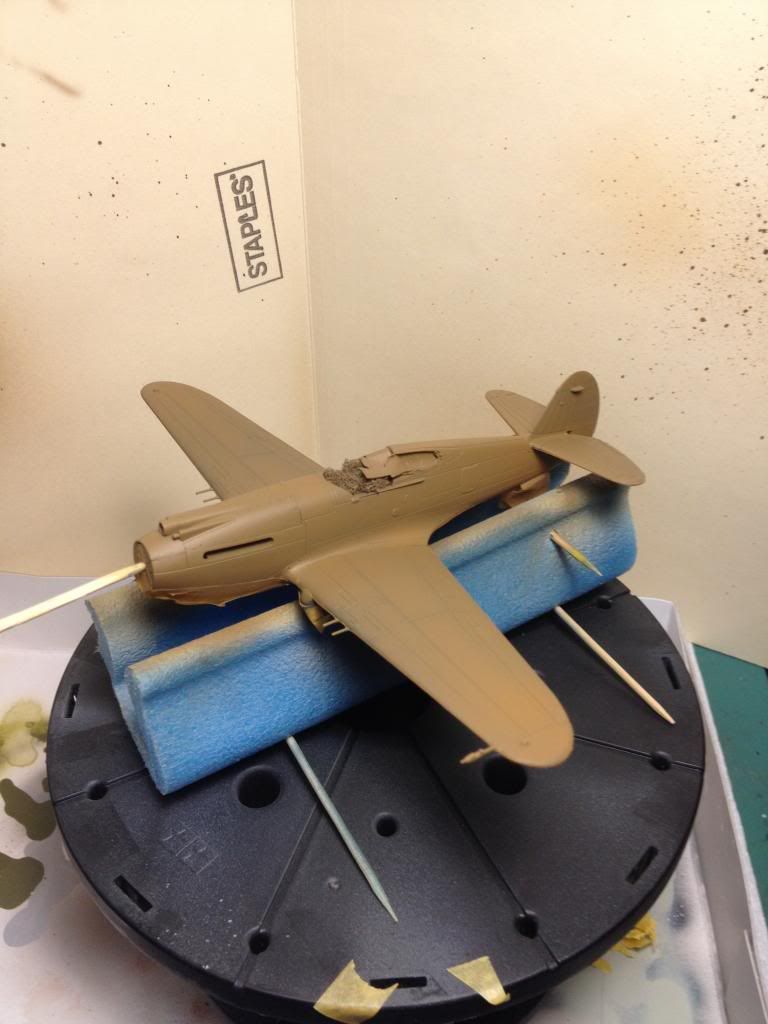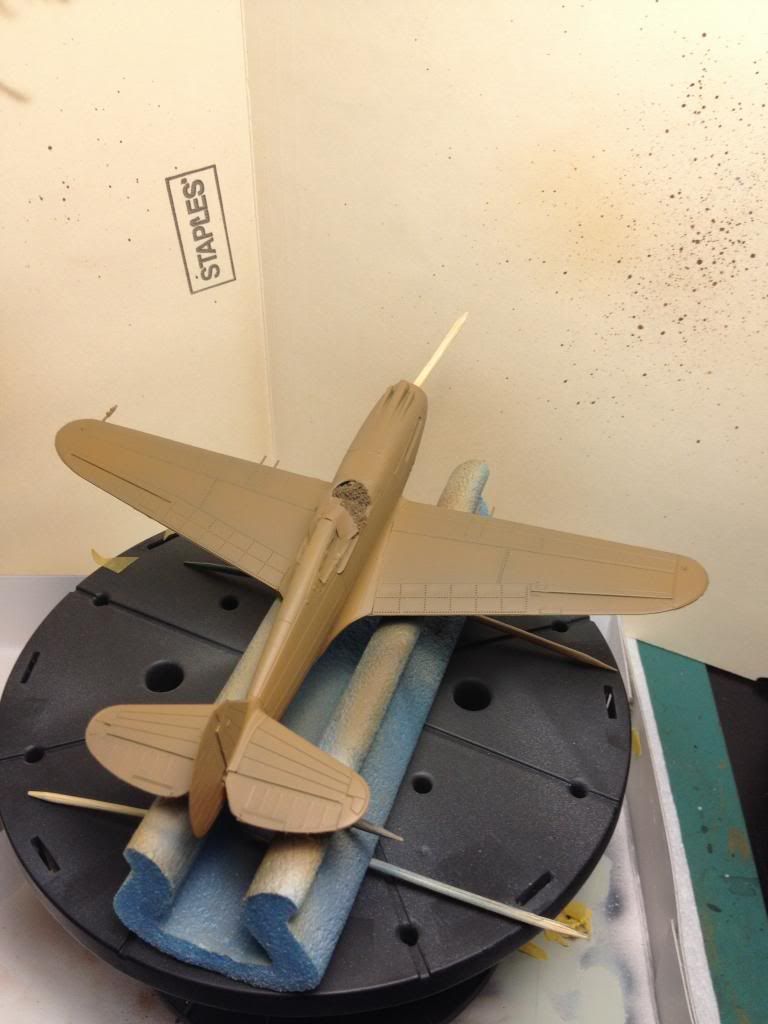 Then I sprayed a lighter color. I feel that I might have sprayed too much of this color too heavily. I might go back and spray certain parts just a hair darker to blend it better. After this, it will be time for filters.