Firstly, I need to stop taking photos with my iPhone, but it's just so easy. The quality isn't there, but its ok for progress photos. So here are my latest Vampire Count figures. Lot's more building and painting to do.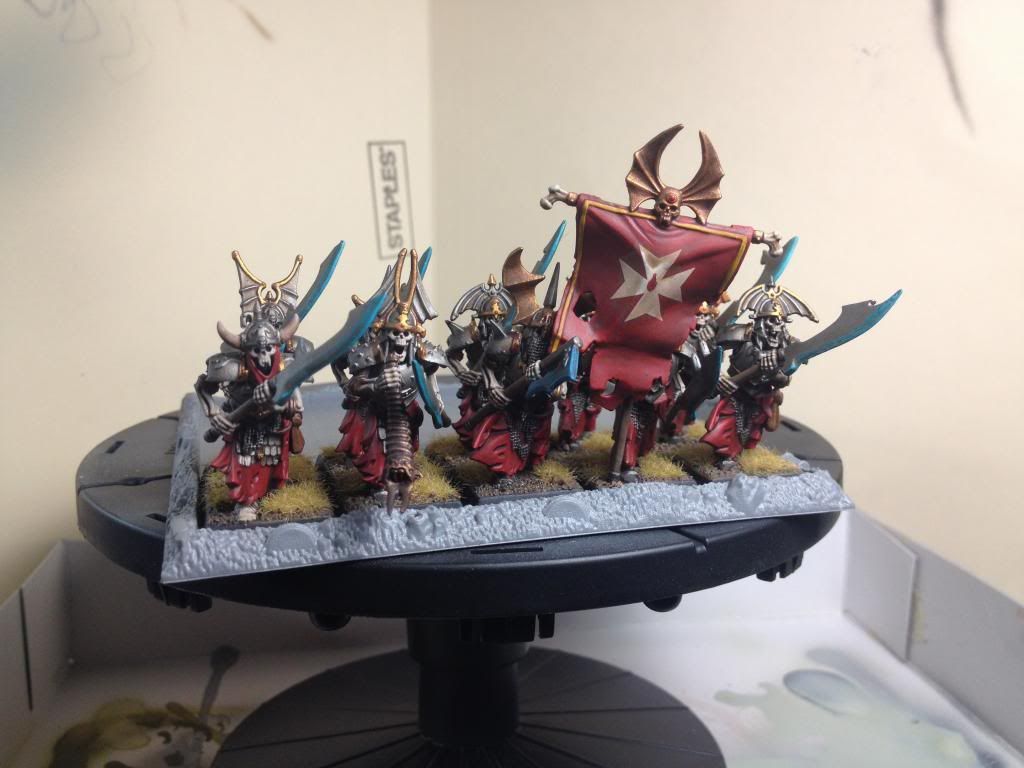 Grave Guard, more ranks on the way.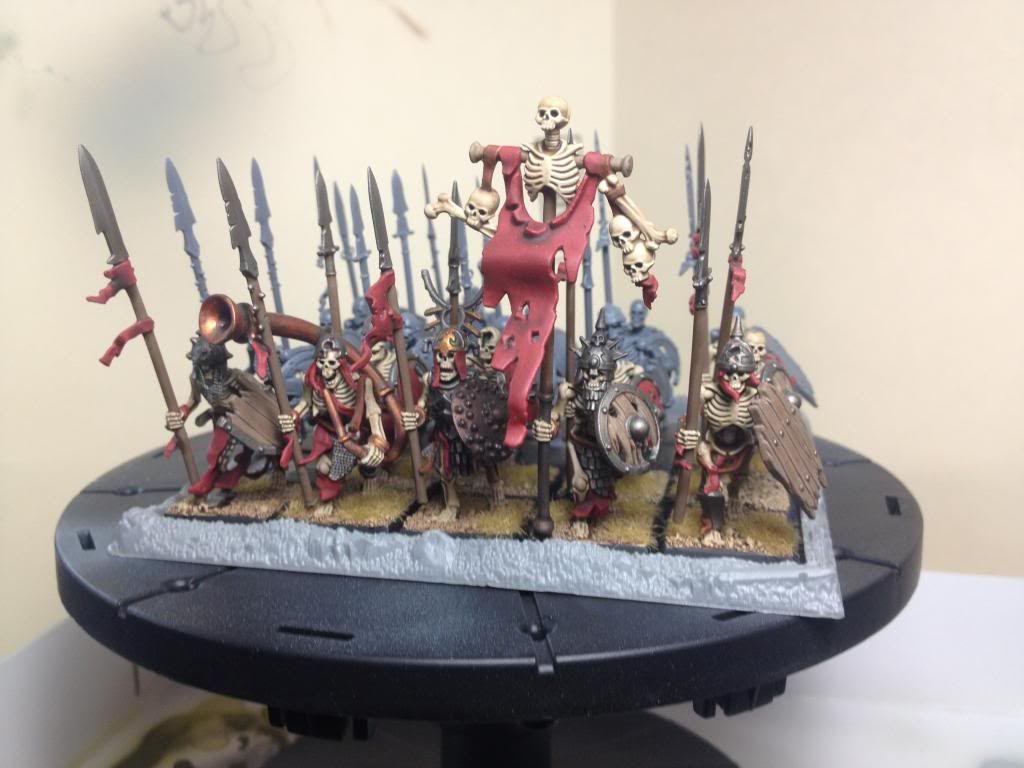 Skeleton Warrior Infantry. I am planning a unit of 25-30. As you can see, ranks in the back are not painted yet.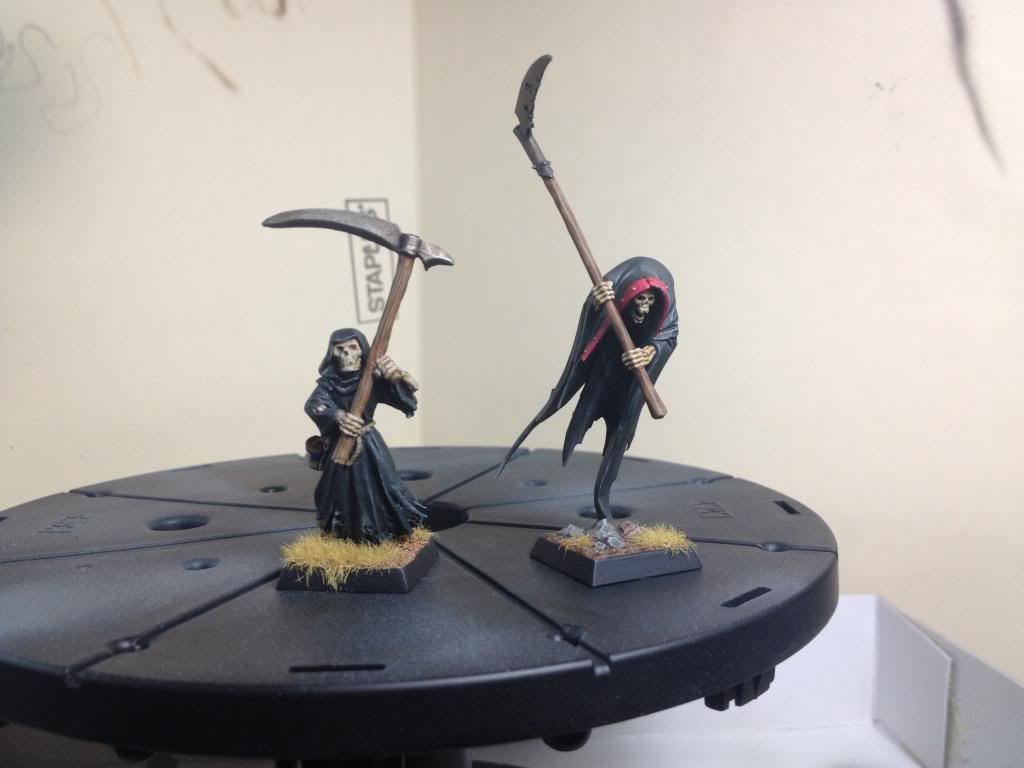 Old and new versions of the same.